Attention all Graphic Artists and Sign Shop Owners!.
Are you getting customers from the ever growing motorsports market? Of course you do, they're the race team owners that contact you for that unique design that's going to make heads turn and attract big money sponsors. You say sure no problem, let's put a scheme together. One problem, no template for that race car, truck, or hauler. Now you could take some digital photos but what if they want to see what it would look like in another color all together or wrapped? You could build a template from scratch, but that takes too much valuable time from other jobs. Wouldn't it be so much easier if there were templates for motorsports?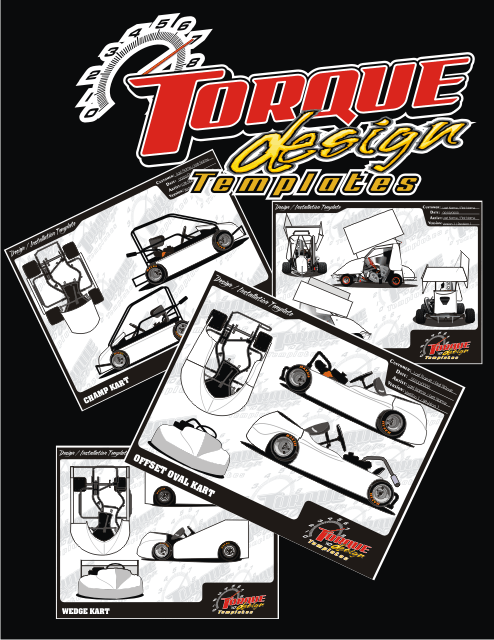 Well Comp-Cal, Inc.© has solved that problem of useless templates of everyday vehicles that rarely get used for advertising. Comp-Cal, Inc.© introduces Torque Design© Templates.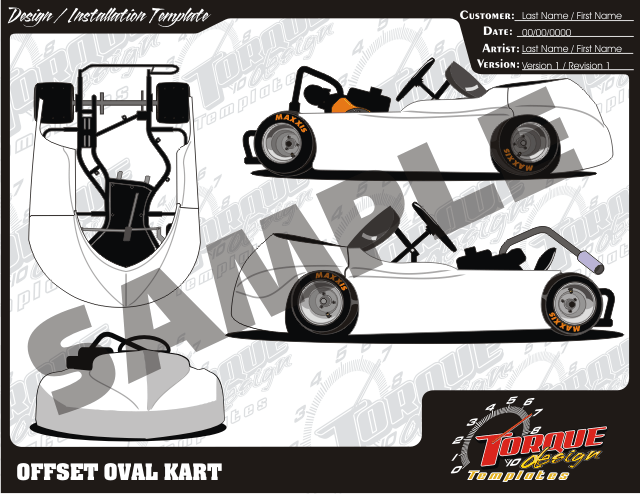 We have designed our own Motorsports Vehicle Templates for many years, but since introducing them to clients and fellow sign shops we were asked if we had any others. Well after countless inquiries and running into similar problems of never having the right template for that motorsports job ( since that is mainly our business ) we have decided its time to take matters into our own hands and offer motorsports templates to the rest of the sign industry.
We have made the Kart Templates available to other Graphic Shops here. All Torque Design© Templates are saved in PDF Editable format. Individual templates start @ $19.99 each.
If you are interested in additional TORQUE TEMPLATES www.comp-cal.com consists of highly detailed and editable design templates for the following:
Enclosed Trailers, Touring Modified, DIRT Modified, IMCA Modified, DIRT Super Late Models, Asphalt Late Models, CUP Cars, Mini-Cup, Street Stock, Legend Cars, Bandoleros, Truck Series, Sprint Car, Firesuits, Helmets, and Go-Karts.
We are always in the process of creating more templates...templates slated for release Toter Home Haulers, Pit Boxes, Pro Stock Drag Trucks, Dragsters, Pro Stock Cars, Junior Dragsters...and much more.